Boldt Castle Tour – Alexandria Bay, NY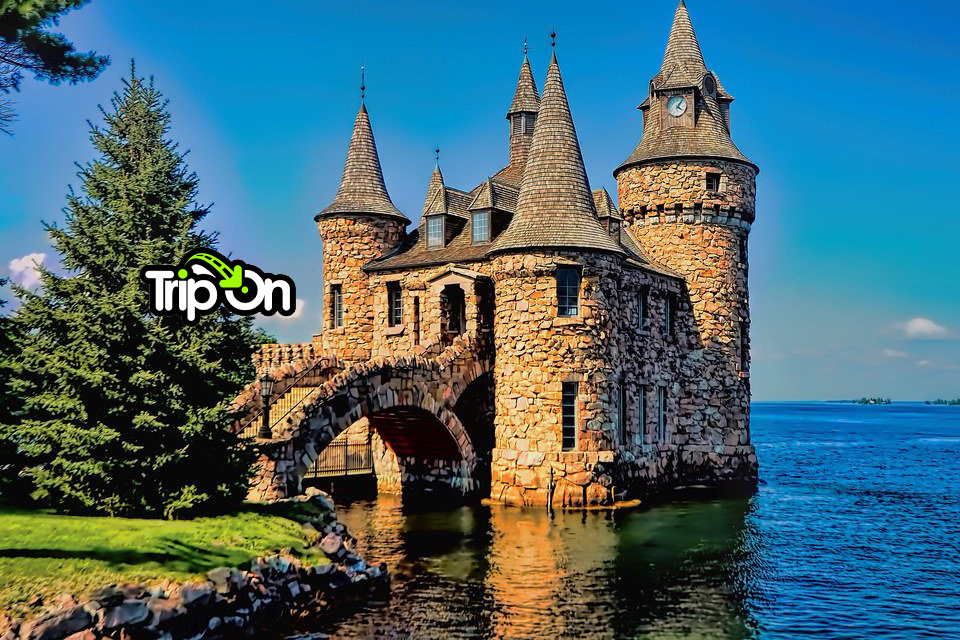 Departure: Wednesday. July 08, 2020
Departure: Saturday. July 18, 2020
BOLDT CASTLE TOUR (1000 Islands)
See the famous Boldt Castle – A true love story. Millionaire George C.
Take a tour of the historic Boldt Castle, located on Heart Island in the Thousand Islands of the St. Lawrence River in Alexandria Bay, NY.
Enjoy a cruise to the magnificent Boldt Castle. One of the most famous and beautiful Islands of the 1000 Islands, named the Heart Island because of its shape. Take a tour of this beautiful castle and enjoy the grounds. The castle was being built by George C. Boldt for his wife to express the remarkable love he had for her. The story of Boldt Castle and Heart Island ended in tragedy with the sudden passing of his wife. Upon her death Mr. Boldt could no longer complete construction of the castle.
Tour Includes:
Deluxe Highway Coach Transportation
Visit to The Big Apple for lunch (meals not included)
1 ½ hr. cruise (departing at 2:30pm and returning at 6:00pm)
2 hr. stop at Boldt Castle
Admission entry to Boldt Castle
Complimentary treats on the bus
Tripon tour guide
Gratuities
Cost: $115.00 per person (HST included)
Tour Dates: July 8, July 18 & September 12, 2020
Pick-up Locations:
Vaughan – Carpool Lot, Colossus Drive, Hwy 400 & Hwy 7
Mississauga – 30 Courtney Park Dr, E "McDonalds" Hurontario & Courtney Park Drive
North York – 5 Old Yorkmills Rd, North York
Scarborough – 230 Town Centre Court (in front of YMCA)
**OTHER PICKUP POINTS MAY BE AVAILABLE FOR A PARTY OF 10 OR MORE**
Required Documentation:
Passengers on the stop-over cruise are subject to United States Customs and Immigration as Boldt Castle and Singer Castle are in the U.S.
Passports, Enhanced Driver's License and/or Nexxus Cards are required for this cruise. Birth Certificates for children under the age of 16 may be accepted in lieu of passports.
Citizens of countries outside of Canada or the US may require a visitor's visa as well as their passport. Canadian Permanent Residents also require a valid passport and US visitor's Visa.
It is at the discretion of United States Immigration Services to refuse entry to Boldt Castle to any person(s). In this case, Rockport Boat Line regrets to inform you that no refunds will be given.